Rent & HousingUpdated Mar 21, 2023
7 mistakes first-time renters make — and how to avoid them
Renting for the first time can be both a thrilling and daunting experience. While it may be exciting to fly the nest, you might fall on your face if you take the jump without knowing the pitfalls to look out for. To help you navigate this journey and rent with confidence, here are seven mistakes to avoid for first-time renters.
1.

Don't rush into a location.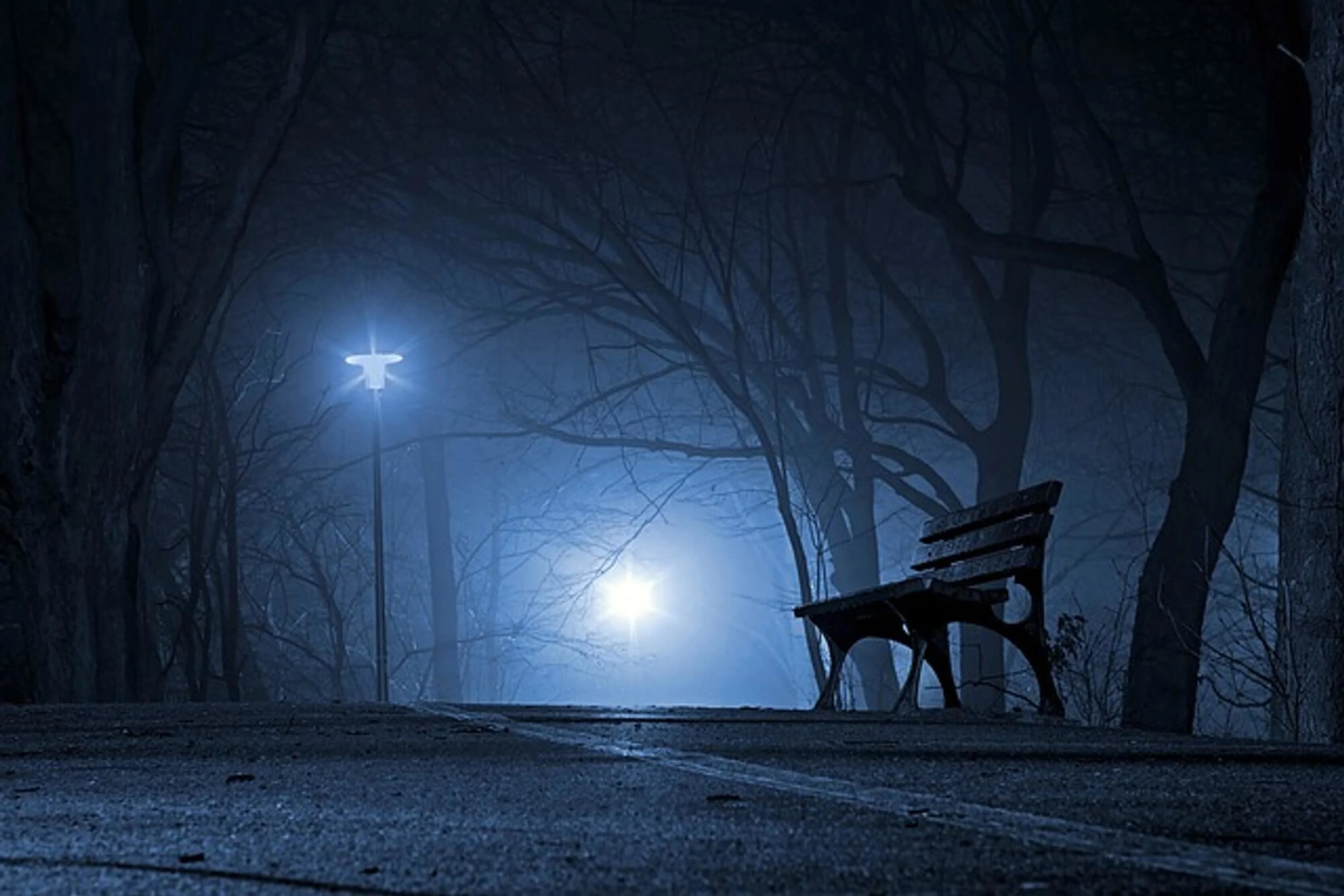 When you are squeezed for time or under pressure from a letting agent, it is easy to rush into putting down a holding deposit for a flat you haven't properly scouted. One of the first casualties of this scurry is the location. But despite the pressures, it is important to thoroughly consider the area you are looking to rent in and ensure it is the right property for you before you place a holding deposit and commit to a high annual rent.
I learned this lesson the hard way. In 2019, I landed a new job in Cambridge which meant leaving Manchester and renting property for the first time.
While returning from a break in Kent, I viewed a couple of flats in the city. Time-pressed, I didn't research their current address and put down 5 weeks' rent as a holding deposit. The week's rent was quite high and on top of council tax, my rental home made a dent in my bank account. So considering how much rent I was paying, I assumed the location was great.
But during my first month's rent, I realised the reality of the area; there was nothing but homes for miles except for a Tesco Express 15 minutes away.
It felt desperately desolate. I had a driving licence but no car. I was walking everywhere. I walked 40 minutes to Aldi and 40 minutes back twice a week to get groceries. If I wanted entertainment, I had to go further. The city centre was one hour away, and the train station was two. All that, too, through the bleak wintery forlornness of October onwards.
I did, after a few months, end up buying a second-hand bike which helped enormously considering the lack of transport links. But I could never get over how starkly distant I felt.
Eventually, the pandemic came along, which freed me from the geographical bounds of Cambridge. But with a year-long tenancy agreement, I was still forking out monthly rent and had to pay council tax for an empty room.
On reflection, I should have ended my tenancy early. But I could have avoided the whole thing altogether if I had invested just a day more research into Cambridge. I would have found rental properties in significantly better locations, with lower council tax payments, and around the city centre for the same monthly rent.
From this first-hand experience, I know that understanding the area around you is key to finding a rental home you will be happy living in.
And it's easy. Just pop onto Google Maps and open the street view. Look around for amenities that may be important to you, such as local stores, transport links, and restaurants. Don't get stuck somewhere as I did.
2.

Don't disregard the differences between property types (basement flat, single bedroom, etc.)
You might not think this next mistake is a big deal, but trust me, I've been there, and it is. It all boils down to this: Not all rented property types are created equal, and it is important to consider their differences.
For instance, a basement flat usually has lower rent payments than an above-ground equivalent, but they tend to be colder, have less natural light and reduced ventilation, leading to occasional issues with dampness and mould and higher utility bills which you can check against the property's energy performance certificate.
Similarly, a single bedroom in a shared bottom-floor apartment may have lower monthly rent than a studio but may not have the same level of privacy or soundproofing. For example, when I lived in the shared house in Cambridge, a young man who lived in the room above me would often pace up and down the floorboards all night for some reason — creek creeekk creeekkk — I couldn't get a wink of sleep. It was truly dreadful.
Would I have traded higher rental payments for the top-floor flat? Perhaps not. But if I had understood the differences between the flat types, I could have made a more informed decision about which property was best for me according to what I value.
You should also decide if you want to live with flatmates or by yourself. Living with flatmates can make the experience easier, especially if you have just moved to a new location and don't know the area; you'll have someone to talk to after any long days. However, flatmates are a flip of the coin; they can be great, and they can be awful, and they can be everything in between. If you are the type who doesn't like small talk, waiting for appliances and cleaning rotas, then you may be best going for the studio flat.
If you are going to be sharing a flat, try to meet the current tenants when you do a viewing of the property. If you are a student, make sure your potential flatmates are also students. Students are exempt from council tax but only if everyone in the property/flat are students too. If just one tenant is working, you will all be paying a hefty council tax bill.
Besides this, you at least want to see how friendly your potential flatmates will be and how much they get on with each other. If you are happy with them you can even consider fetching their contact details. There is nothing worse than renting in a place with a negative atmosphere.
So don't disregard the differences between property types. Take the time to consider the differences between them and decide on what type you want. As someone who has experienced the worst of renting, it makes for a much smoother rental experience.
3.

Don't forget about kettles, toasters and bins.
If the month's rent price seems too good to be true, you might want to check if it's a furnished or unfurnished property. Letting agents will often tell you a rental property is furnished when it isn't. So check with the private landlord for basics such as kettles, toasters, bins, and any other small appliance you might need to make your new home comfortable, as well as those bigger items like chairs, washing machines, and beds.
When I moved into my flat, I found it didn't come with the chairs, toaster, microwave, kettle, and TV I saw when I did the original viewing. Clearly, they belonged to the previous tenant. But because the letting agent said the flat was a fully furnished property, I just assumed they were part of the furnishings. So when I entered a bare kitchen, I had to fork out at least £300 for replacement appliances — and that's a conservative amount. If big-ticket items like bedframes are missing, it could cost you thousands.
Of course, if items are missing, it is well within your right to make landlord requests about adding these furnishings for you. But be wary; some landlords will ask you to contribute to the cost of the items with increased rent payments or a higher first month's rent which is a total scam because you would basically be paying for things the landlord would ultimately own — so don't fall for that; always check the tenancy agreement for any hidden fees and if you want furnishings, make sure it is included in writing without extra tenant fees.
In another scenario, the landlord may reject your offer if you suggest they kit out the place. You can compensate by suggesting more than five weeks' rent as a tenancy deposit (also called a security deposit) but remember that there will be other people putting offers in, so the private landlord may choose someone who doesn't make a fuss.
On the other hand, both you and your landlord may reach an agreement around your proposal, so never be discouraged.
In any case, asking about the availability of these amenities can help you get a better sense of the landlord's attitude towards potential tenants, as well as the typical upkeep of the property, so you might as well do it.
4.

Don't overlook the landlord's behaviour
Some landlords are weird. Some are a pain in the arse. And some are downright evil. As a tenant, you have certain rights and responsibilities, and it is important to understand what expectations the landlord has of you and how they behave so you know what it would be like to rent from them. You don't want to pay rent to a landlord or letting agent who is constantly on your back about everything you do, do you?
So here are some red flags to look out for:
Are they first-time renters?
This is a good predictor of how hands-on and pushy they will be. People putting their home on the rental market for the first time have often bought a second home and are renting out their current address from which they moving out. For this reason, they tend to be very protective of their home and, therefore, very selective about who they rent to. They want someone who will be incredibly clean, low-key, and docile; and someone who will ask for their landlord's permission about everything they do. And to ensure that's you, they will ask questions, personally delve into your bank statements, ask for your credit history, have a personal referencing process, and even interview you. In your desperate need, you might be tempted to agree to these terms and meet the landlord, but don't. Their request to meet you is a red flag in itself, and if you ignore it, it will come back to bite you; for in their curiosity lies a deeper will to control you in the unfounded fear you will destroy their flat.
How long has the rental property been on the market?
If a flat has been available for a while, it is a good indicator that the landlord is one of the weird types who like to vet people. They are looking for the perfect tenant. You might think that's you, but no matter what you do, you will never be good enough. Avoid the creeping over your shoulder; avoid the landlord; avoid the flat.
Do they want six months' rent upfront in violation of the tenant fees act?
If they are asking for several weeks' rent upfront, they clearly don't trust you and may be breaking the law. The Tenant Fees Act of 2019 caps the refundable tenancy deposit at 5 weeks' rent for properties where annual rent is less than £50,000 and 6 weeks' rent where it is above £50,000. Because your deposit already covers five weeks' rent, anything on top of that will be in violation of the Tenant Fees Act.
Even if you go ahead with it, your landlord's suspicious attitude will never fade, and it will follow your every move so it won't be the right property for you anyway. So if they want many weeks' rent ahead of time, remember the Tenant Fees Act and avoid them.
Do they want to contact your employer directly?
If the landlord personally wants your employer's contact details as part of the referencing process or credit check, it shows just how intrusive they will be in your life. On top of that, it is just plain weird to speak to your employer directly when there are professional referencing organisations that use contact details responsibly. So give them a pass. A landlord's mistrustful nature, again, is not worth entertaining.
Are they over-obsessive about cleaning?
Back in 2020, when I was searching for a new place to call home, I viewed a flat that was all I could have hoped for and more. The letting agent was very enthusiastic about a potential offer as we offered six weeks' rent upfront and I shared her confidence that it would be accepted without complications.
This was until the landlord requested a personal introduction. Strangely enough, I consented to meet with the landlord after being assured by the letting agent that it was a mere formality. We had a pleasant enough meeting at the flat until I was asked to promise to hire an approved cleaner to perform a deep cleaning once a week and give them proof. On top of that, the landlord showed further scepticism and began asking for all sorts of intrusive things like my driving licence, a credit check, and renters insurance payments for personal property protection.
I was nearly convinced to agree, but I ultimately proposed to clean the place myself to save money. Learning this, however, the landlord did not accept my offer.
I did feel pretty gutted. I liked the flat, had a great security deposit, and believed I had it in the bag. But on reflection, I realise that I dodged a bullet. If the landlord is dictating about cleaning, they will be controlling about more things; if you can wear shoes in the flat; if you can bring guests over; whether you can play loud music; whether you must pay for a TV licence, even, when you must leave and come back for Christmas.
Whatsmore, I went overboard in trying to secure my first rental property. It is competitive, but even giving one week's rent in advance as a hook for the landlord to accept my offer started the transactional relationship on a bad footing because it is desperate and puts the landlord in a position of power. The bottom line is that you should never let your landlord control what you must, can, and cannot do.
Remember, you are not indebted to your landlord; you don't have to ask for your landlord's permission, you don't have to be grateful to them; you don't have to be beneath them. They provide a transactional service like any — the flat is yours for the duration of the tenancy agreement. If they try to sour the transaction with unreasonable requests, walk away. It is better for you in the long term.
So try to understand the landlord's behaviour before you move forward with an offer and security deposit. It can help you make an informed decision about whether the property is worth renting and if the landlord is reliable and trustworthy. Knowing the landlord can also help you better prepare for the rental process and ensure that all expectations are clearly understood.
I'm already renting with a problematic landlord, what should I do?
If it's a bit too late and you are already renting with a questionable landlord with whom you have concerns, you can make a complaint to the Property Ombudsman Scheme. This is a free, independent, and impartial government-approved redress scheme that works to resolve disputes involving tenants and select landlords. The kicker is that your landlord or leasing agent needs to be registered, so check up on the website to see if they are. If they aren't, check on the Property Redress Scheme here (a similar government-approved redress scheme). You can contact the Ombudsman at any time for support in helping to resolve a dispute, financial or otherwise. Just head to their website and make a complaint.
5.

Don't be pressured. Negotiate with the landlord.
Renting for the first time can be intimidating; you're new to the process, you don't want to upset anyone, and you don't know how it's done. Through this uncertainty, however, it is important to have the courage to stick to your guns. Landlords will always put their interests first, and you, as a tenant, are their second thought. When you are renting, it is up to you to stand up for yourself.
Here are some situations where you'll want to negotiate:
Rental prices
Don't be afraid to negotiate on rent payments or any other matters. Check the rental market for similar rental properties, ask your friends how much they pay, and if you know there are better deals out there, tell the estate agents, and pressure them to get a better deal. Don't be afraid to ask for a rent reduction to make the property more affordable; especially if the rental property does not include utility bills or council tax. The worst they can say is no, and remember that they're in the business to make a profit, so there is some leeway here. There might be issues with the flat you can use as leverage. Take a look at the previous tenant's bills, can you suggest a rent reduction because they are crazy high? If there are amenities you would prefer to have, you should also push for these to be part of the tenancy agreement. You can often get a better deal on rental properties if you offer longer-term tenancies; offering a two-year contract with a one-year break-clause looks better than a one-year contract whilst still providing the same flexibility. You're probably going to have to pay council tax, utility bills, a TV licence, and internet bills, on top of your rent. So be savvy. Try to get a better deal.
Maintenance
Don't be afraid to say no when they ask tenant fees for rental property maintenance. Check your rental agreement first to see where the obligation lies; if it's fair wear-and-tear then it's on the landlord to make arrangements for repairs or replacements. Often a landlord will ask if you can pay on the day, stipulating that they will refund you on a later date, but do not. You're already paying rent, council tax, and utility bills, it's not on you to dent your bank account for someone else's benefit. Ask for invoices for any repairs you have done to your flat and have them sent to your landlord.
Security Deposits
When it comes time to leave the flat it can be overwhelming. There's a lot to do within your short notice period; packing, finding a new rental home, and moving away from a comfortable area. In times like these, it can be easy to accept deductions in your tenancy deposit just to make your life easier. You may even think they are reasonably incurred costs. But don't do this. Remember, your deposit is secured under the Tenancy Deposit Protection Scheme. So negotiate. Often the deductions from your tenancy deposit will be bogus, with barely any credible reasoning given. When this happens, ask your landlord or letting agent for a complete breakdown of how the deductions were made. If any of the reasons sound even slightly unreasonable, dispute them. The Tenancy Deposit Protection Scheme will likely fall in your favour. It's your money they are robbing; a month and one week's rent is expensive, so don't let your tenancy deposits be exploited.
6.

Don't skim over the tenancy agreement.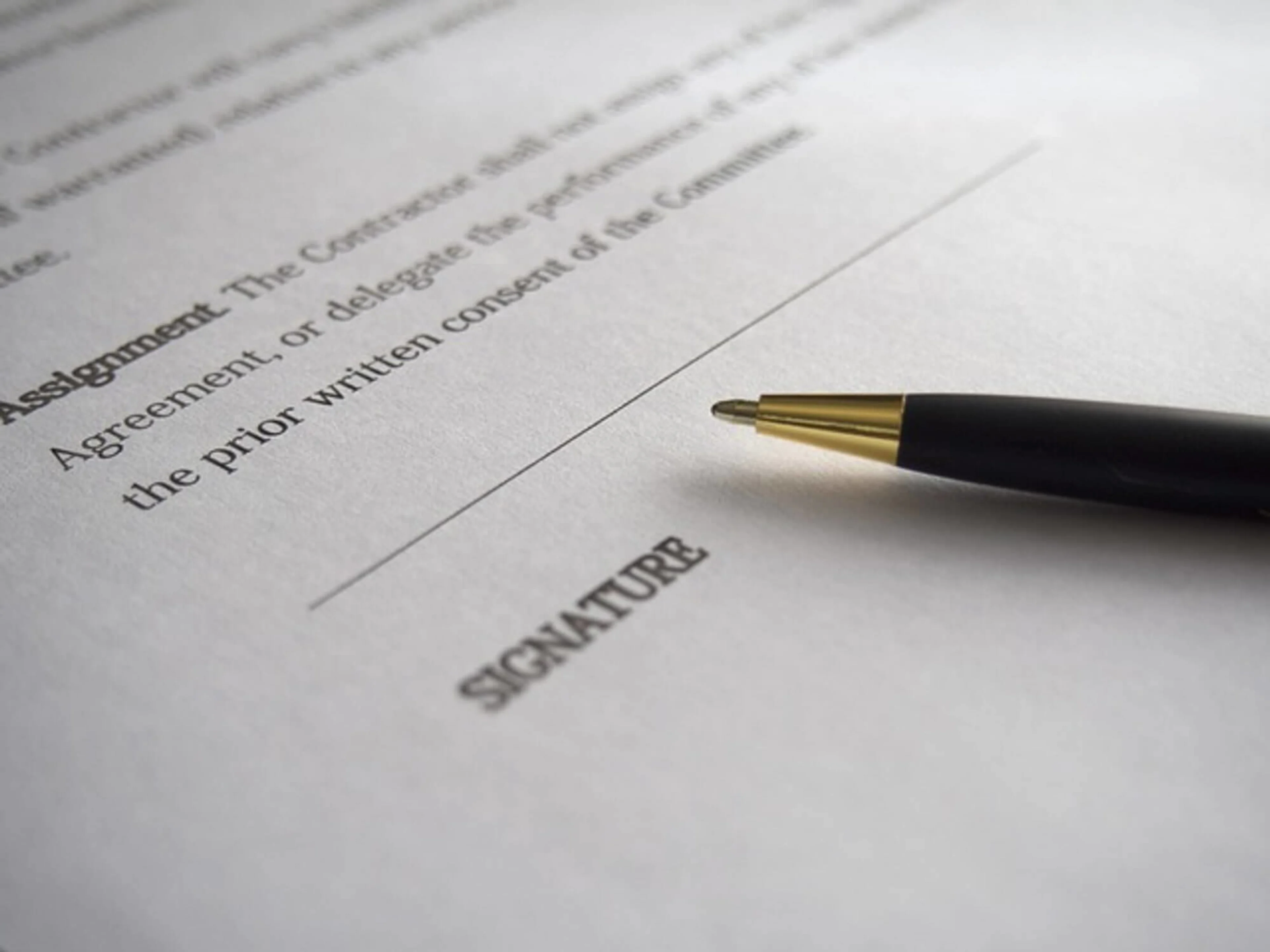 You've seen the rental properties, negotiated on the price, and placed the security deposit; now it's time to sign your name on the dotted line. After so much hassle, especially if it is your first rental property, it can be easy just to sign this and get it over with. But have some caution. Read through the tenancy agreement carefully – be sure to understand all of your rights and obligations as a tenant.
To quote a controversial political campaign, "no deal is better than a bad deal"; you don't want to be stuck in your contract with obligations you can't escape from. Read that tenancy agreement over. Here's what to look out for:
Who is obligated to pay for upgrades and repairs over the tenancy? Needless to say, this shouldn't be you. There should be no hidden tenant fees.
Are bills included? Your annual rent is high enough. Are council tax and utility bills your responsibility too? Most properties won't include council tax, utility bills, the TV licence, and internet bills in the overall rent payments, but it is worth checking there are no hidden fees if you are expecting that the bills are included.
How flexible is the tenancy agreement, are these the conditions you verbally agreed to? Don't let the landlord sneak something shady in.
What are the landlord's tenant eviction policies and procedures? Your landlord should not be able to evict you at random times (did you hear about what happened in St. Andrews?) and without reasonable notice. Assured shorthold tenancy agreements have notice periods of one to two months as standard.
If the landlord decides to sell during your tenancy, how will sales viewings be carried out? Letting agents will push for access at all times. You should allow only one set day per week and strictly specify this in the agreement (e.g. Wednesdays only). If a letting agent attempts to visit on a day other than the specified day, you have a foot to stand on when you tell them to jog on. Don't be pressured.
How much notice do estate agents need to give to visit the flat? The standard assured shorthold tenancy agreement will likely state "reasonable notice". If it is missing, make a point of it to the landlord or leasing agent. Rental property agreements set out by assured shorthold tenancies are there to protect you against exploitation, so make sure your agreement has not been manipulated and includes all the standard expectations.
Is the tenancy agreement in writing, signed by all parties? Letting agents should provide a physical or digital contract which you have a copy of. Without a copy for yourself, you won't be able to argue a case if something goes wrong.
Is there any fine print in the lease? Letting agents know well enough not to sneak anything in. If there is something dodgy, make yourself heard.
As intimidating as it might be to ask questions or point to a strange sentence in tenancy agreements, understanding the tenancy agreement and each of its terms will help you later down the line.
For instance, most agreements will have a standard section around your obligations to give access to letting agents in your last month before moving out. The contract will likely state that the estate agent must give "reasonable notice". This is vague on purpose, but a quick google search reveals that the standard translation is 'at least 24 hours'.
I have had a fair share of letting agents turning up at the door with prospective tenants without giving me any notice. If I hadn't read the agreement I would have let them in. Instead, I shut the door on them — and rightly so.
The key is to give yourself protection. You are not below anyone and you owe no one anything. The rental property is yours for the contract's duration. Don't let anyone walk on top of you. Use the tenancy agreement as your protection against exploitation and disrespect.
7.

Don't settle in without taking pictures.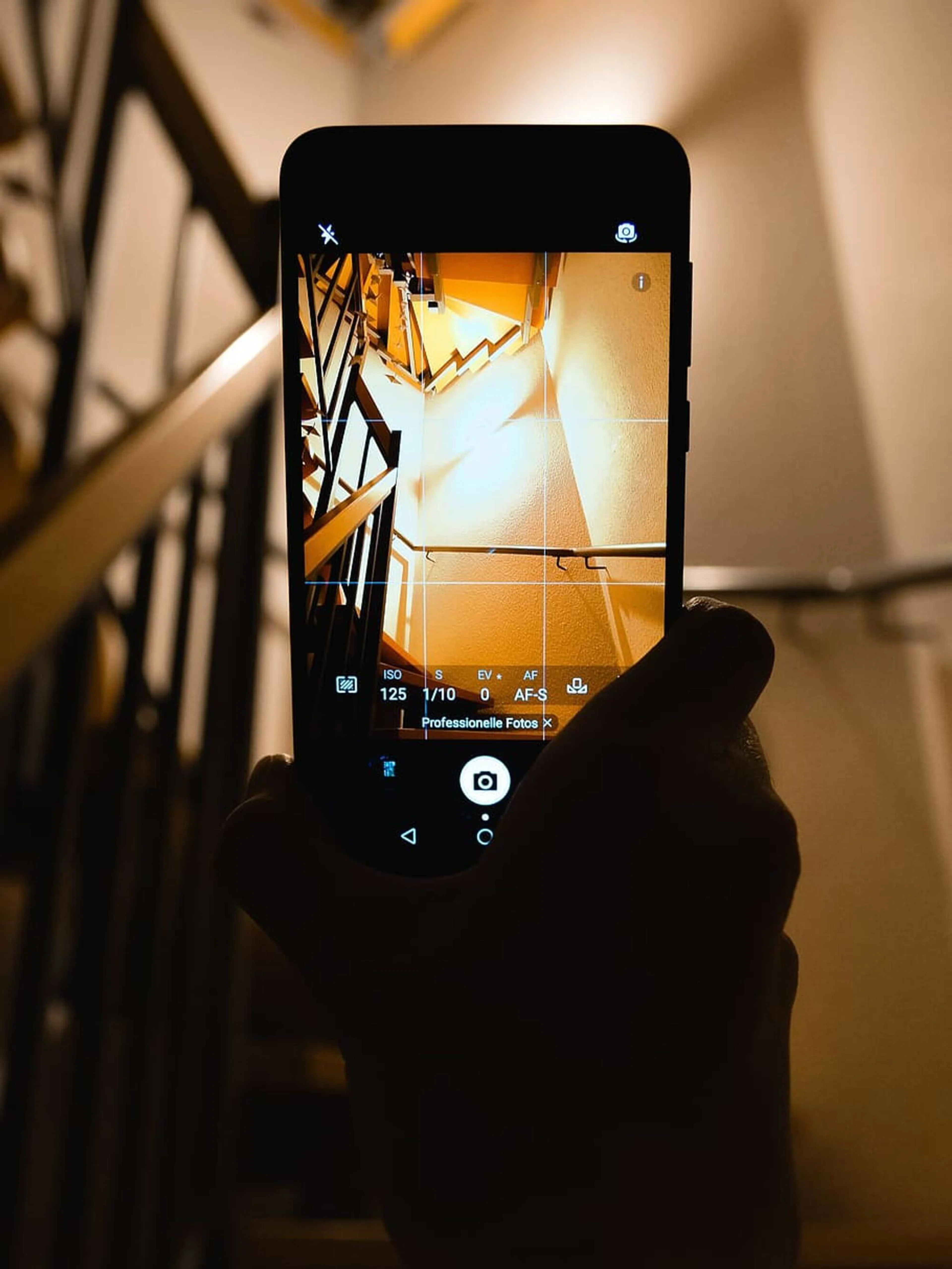 So you've moved into your new rental home, and all your belongings are in boxes, itching to flow out and provide some life to the whitewashed walls. But wait a minute. Take out your phone and start snapping photos.
It's a pain, but trust me, taking pictures and inventory of all furniture and fixtures in the flat will save you a lot of grief for both you and your landlord when you eventually move out.
I know that if I had taken photos at the beginning of my tenancy, for example, I would have spared myself a lot of trouble when I moved out of my last rental property. I was so caught up in the hustle and bustle that I completely forgot about taking a photo of the filthy mattress I was expected to lay on. In my exhaustion, instead, I flipped it, covered it, and slept on it.
Yes, landlords always try to poach as much money as possible at an end-of-tenancy, but I should have protected myself better against their blatant exploitation; in short, the landlord wanted to charge me for a replacement mattress under the pretence that I had ruined it.
I protested, of course — any damage should have been considered normal wear and tear, and it was already "ruined" before the day I moved in — but without images, I couldn't defend the truth.
Luckily, the Tenancy Deposit Protection Scheme was on my side anyway. But it could have easily gone the other way.
So tip the scales in your favour. Take photos to use as evidence in disputes with your landlord. Do not ignore existing damage. It will give you peace of mind and save a lot of time arguing with people over false claims in endless email threads.
You can even take photos of your electricity and gas meters. The property's energy performance certificate will tell you how much you should be paying in utility bills, but to make sure the energy company does not charge you for the previous tenant's bills, show them a photo of the meter so you can dispute higher costs.
With renting, there is no guarantee that everything will go smoothly. That's why it's important to equip yourself with the right knowledge so that you can try to steer clear of the potential pitfalls. Don't rush into a location, be aware of the contract, understand your landlord, ensure you have money for the refundable holding deposit, and take pictures of the space you're renting so that you're covered in case there is any dispute over the damage.
Most importantly, stand up for yourself. Don't allow yourself to be pushed around and if in doubt, seek out any advice from experienced renters. Renting can be a great experience, but it needs to be approached with the right knowledge and attitude.
Write at The Fledger
Have a guide in mind?
The Fledger is open to voices from all backgrounds. Get in touch about your idea and give your words flight.
Shoot us a message