fledge
\ flej \
fledged; fledging
of a young bird : to acquire the feathers necessary for flight or independent activity
also : to leave the nest after acquiring such feathers
Where thoughts take flight
Young adults are excluded from the conversation. We empower upcoming thought-leaders to shape the narrative, challenge conventions, and ignite change. Our stories are personal. Our voices are independent.
Since 2021, we've been amplifying the diverse voices and perspectives of writers from all walks of life and nurturing the talent of aspiring writers looking to gain experience and build a portfolio. Our vast range of captivating ideas on matters relevant to a younger audience has attracted a loyal readership, which now expands into thought-provoking podcasts, long-form and short-form video.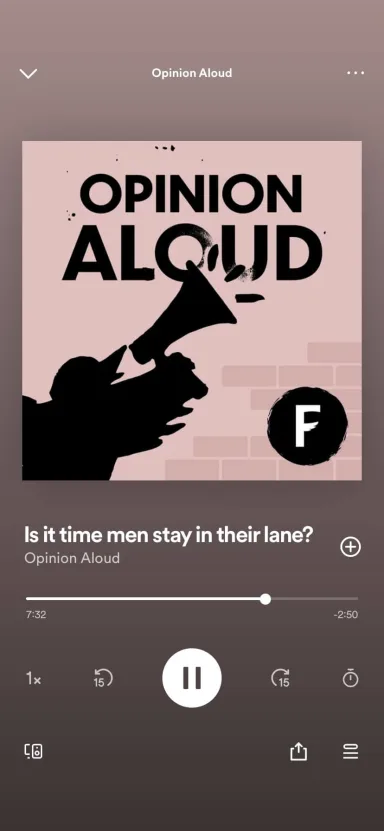 We empower aspiring writers to break through barriers, gain real-world experience, and build a portfolio that opens doors to the world of journalism.
We believe that the perspectives and experiences of youth are invaluable, yet often overlooked. We're giving a powerful voice to our generation.
We are committed to driving positive change. Your words can challenge norms, inspire conversations, and help our understanding of important social issues.
Our Mission
The Fledger was born out of a deep-seated belief in the power of young voices. We saw a disconnect between the our generation and the media—a gap that left us feeling unheard and misunderstood. Fuelled by a collective desire for change, we came together to address this disparity head-on. We witnessed how traditional media outlets were dominated by older voices, and often out of touch with the issues that young adults genuinely care about. We knew there had to be a better way—a platform that gave the recently fledged the opportunity to speak up, share their ideas, and shape the conversations that affect their lives.
Amplifying voices
To give a distinct voice to us young adults and the topics we care about; a strong platform for learning, discussion, and debate, free from agendas and political bias.
Promoting tolerance
To promote freedom of speech. Whatever your opinion, all should hear it. It might be favourable, it might be unfavourable, but you should always have the right to say it.
Inspiring debate
To promote tolerance, critical thinking, and debate. Let's open up our minds to new perspectives and break free from tribal black-and-white thinking.
Increasing engagement
To increase engagement of young adults in issues that affect them: current affairs, politics, finances, housing, education, and more.
Encouraging opinions
To encourage young adults to share their opinions and perspectives.
Connecting minds
To become the go-to place for aspiring writers with an idea or two to share.
The Fledger has given me the freedom to write and contribute to a discourse that can be extremely hard to break into. It's one of many reasons I am excited to continue my work.
Sion Marsh
23 Yrs OldHertford
What men really think about the 'Male Pill'
The 'Working from Home' Mistake
Why will nobody interview me?
Why I'm confident about the future
Yes, I'm a plus size person. And that's okay.
Landlords are parasites and you're the host
Our Values
Passion
We're passionate about giving people with passion a platform to speak from. Everyone has a story. Everyone has an opinion. Everyone has an idea. And now, everyone has a voice.
Curiosity
If you have something to say, we want to hear it. No matter your topic, agenda, or "side", we implore all to stay curious about the world, and different perspectives of it.
Evidence
Anyone can say anything, but not everything can be supported with evidence. For robust arguments, we encourage all at The Fledger to support their ideas with evidence and references.
Inclusivity
We implore every young adult to share their opinions on topics that they care about. Whether you're "left-wing", "right-wing" or "centre", your voice is valid. No topic is off-limits, and no opinion should not be heard; providing it does not violate basic decency guidelines.
Diversity
We promote and protect diversity of opinion and author background. All are welcome to share their thoughts and ideas.
Weekly emails
Spread Your Wings
The Fledger was born out of a deep-seated belief in the power of young voices. Get relevant views on topics you care about direct to your inbox each week.